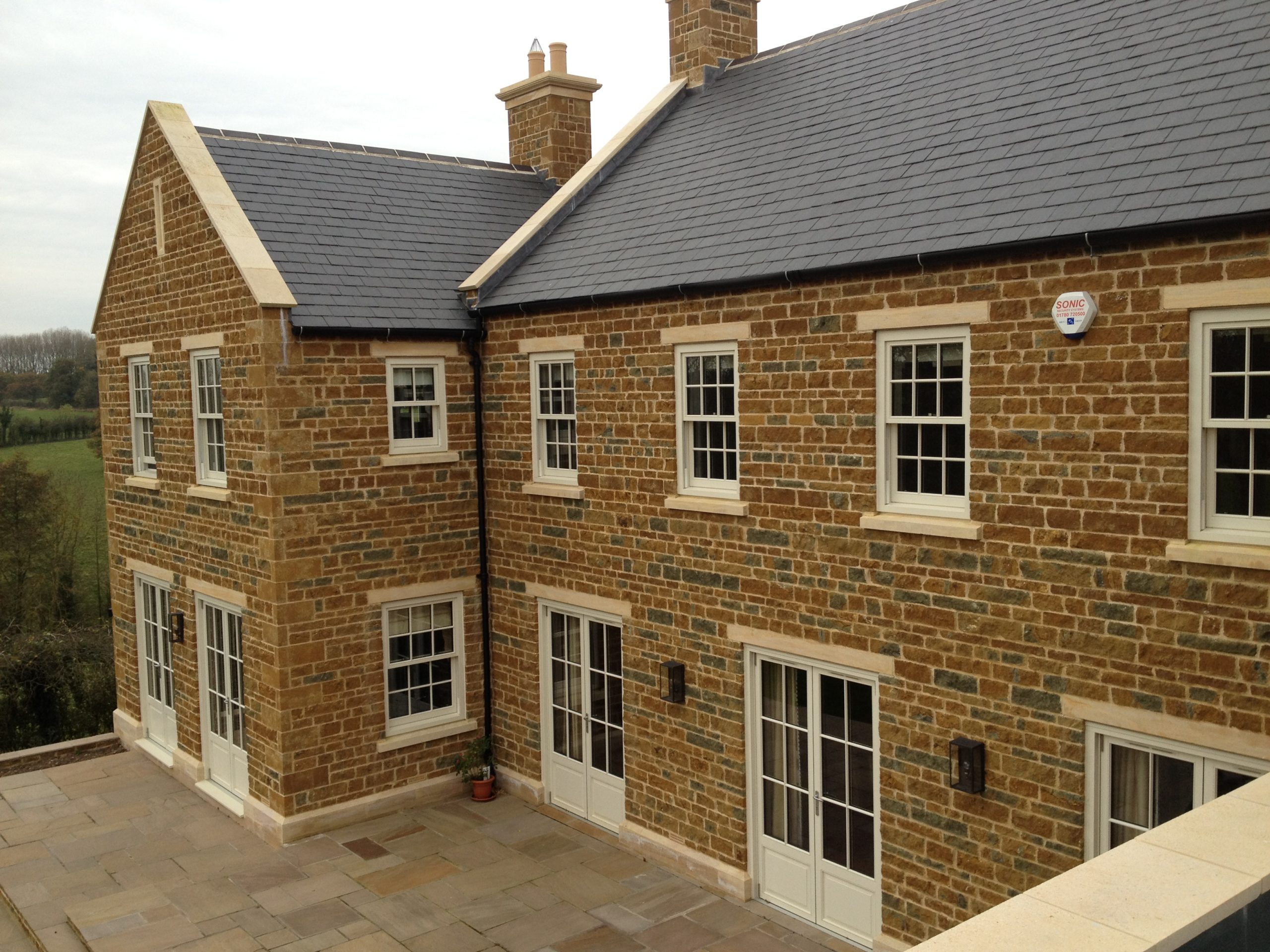 Our products
The sliding sash window was introduced during the georgian period and continues to be a popular choice of window for homes of distinction built during this era.
About
Bespoke Sash Windows
The sliding sash windows was introduced during the Georgian period and continues to be a popular choice of window for homes of distinction built during this era, as well as today's stylish modern new builds. Made from engineered hardwood our sliding sash windows have been developed using the latest technologies and are recognised within the industry for their design, exceptional quality and high performance. Offering all the practical features you'd expect from any new window system including high-level security, energy efficiency and low maintenance, with our sash windows you're guaranteed a quality product which will complement your home.

Despite their traditional origins, sliding sash windows are still one of the most effective ways to ventilate a room. By opening both top and bottom sashes, the top opening lets hotter air rise and escape from the building, while the bottom opening lets cooler air into the room from outside, creating an efficient air circulation effect. Due to the sash opening mechanism, sliding sash windows can also be particularly useful where it is not possible or convenient to have an outward-opening sash, for example where the window is adjacent to an external path or walkway. It is also possible to place garden furniture and the like much closer to the windows, which can be an advantage where space is an issue.

We can manufacture sliding sash windows in a wide range of shapes and sizes, with frames available up to 3m high, and with up to three sashes in the width of a single frame. We can also design and manufacture feature windows with curved heads and a wide variety of curved and special glazing bar designs. Whether matching or replacing existing windows, or looking for something to set your new-build apart, we are confident that we can provide something special to give your home a unique and elegant distinction.
MORE ABOUT SLIDING SASH WINDOWS
SLIDING SASH WINDOWS – TECHNICAL SPECIFICATIONS
Our windows come with the following specification:
28mm thick (4 – 20 – 4) glazed units as standard for high thermal performance (other glass thicknesses available)
Triple glazing available as an option (at additional cost, subject to limits on size of opening sashes due to additional glass weight).
Low-E, Argon filled, toughened glass units as standard
All frame and sash components manufactured from Sapele hardwood as standard for durability.
Large frame sizes available – Up to 1300W x 3000H for a single aperture frame.
Option of multiple sashes in a single frame – up to 3 lights wide.
Option of joining multiple frames, inline or in a bay configuration to suit any bay angle.
Adjustable dual spring balances.
Egress system available to achieve fire-escape compliance on smaller frames.
Continuous weather seal around sashes with finned brush strip and compression seals for high performance weather-proofing.
Trickle vents concealed within head of frame (note trickle vents are not available on small width frames or arched heads).
Choice of sash horn details to top, bottom or both sashes.
Continued
Balances concealed within frame.
Top and bottom sashes both tilt inwards as standard for ease of cleaning.
Angled and curved-headed frames available.
Full range of colours available including sash channels and balances (at additional cost).
Angel VentlockTM system allows sash opening to be restricted to 100mm without the need for keys or special tools for release.
Choice of mouldings – Internal staff mould to frame and ovolo mould to sashes as standard.
External bevelled "putty-line" bead with shadow groove as standard.
Flush sills as standard – extended main sill and separate sill extensions available (at additional cost).
Night-vent / restricted opening locking available even where internal sash horns are present.
Fully finished in a water based microporous paint system.
Dry glazing system – does not rely on limited life silicone sealants or putties.
Full range of leaded and Georgian bar designs available.
Uneven sash divides achievable to give larger/smaller top/bottom sashes.
Choice of locks, catches and sash lifts including choice of colours (some choices at additional cost).
Sashes factory glazed (subject to weight limits).
Timber-composite beading and plant-on glazing bars on painted finishes for durability and stability.
Let's Discuss Your Next Project.