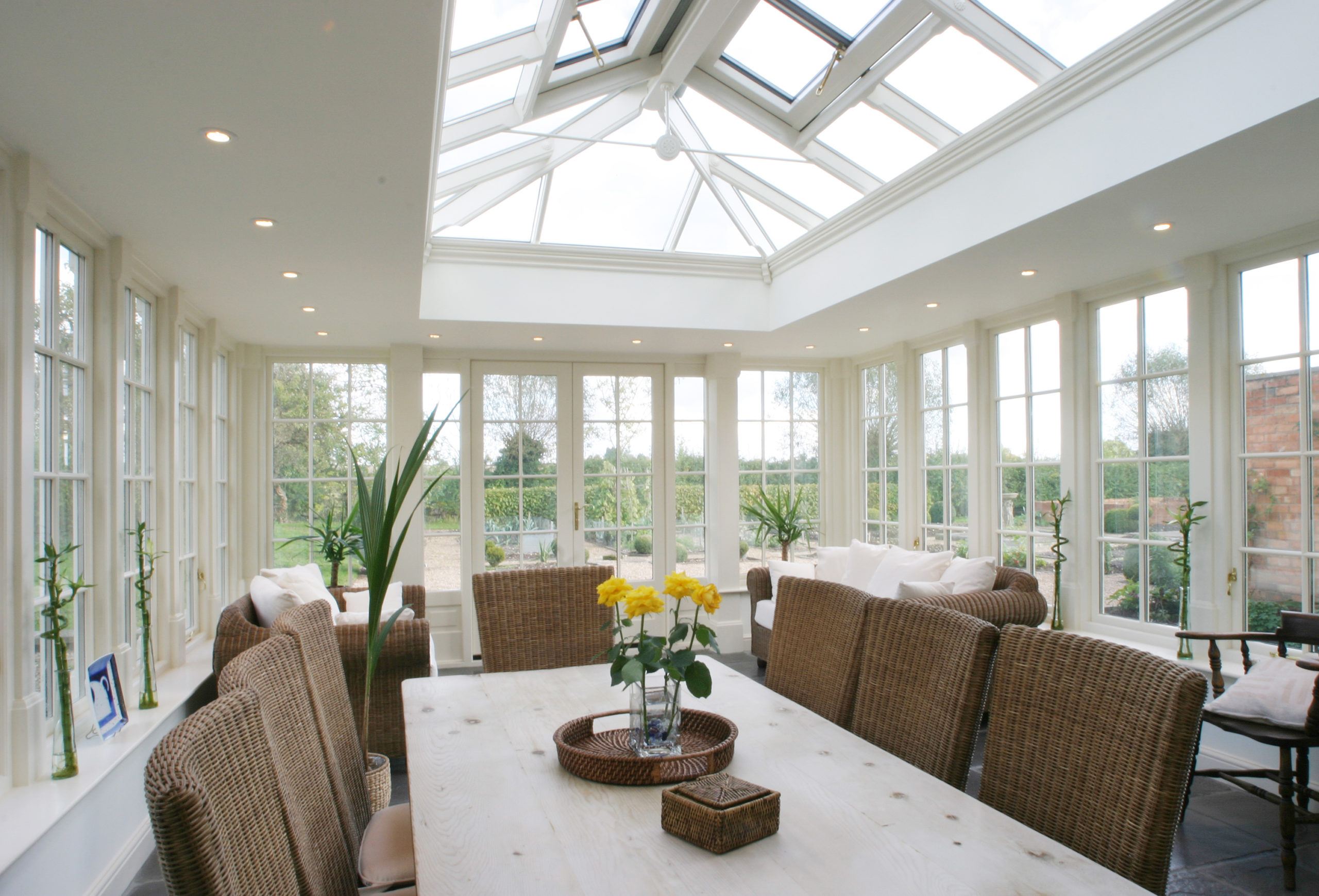 Our products
Traditional hardwood framed roof lanterns are a beautiful and stylish way to bring natural day light flooding into your home.
About
Roof Lantern Design
Country Hardwoods' roof lanterns – a stunning addition to your home
We offer fully bespoke roof lanterns, kits, DIY roof lanterns. Country Hardwood can also design a roof lantern around your own specifications. If you have specific requirements for a roof lantern, garden room or skylight why not give us a call on 01296 714 314 or fill out the form to the right and a member of our team will call you back.
Roof lanterns are a much more efficient way of allowing natural light to enter your home than traditional windows. They offer huge benefits in large rooms, atriums and orangeries, bringing daylight into the centre of otherwise dimly lit spaces. Roof lanterns are very versatile and can often be fitted throughout the interior of single storey houses and extensions and on top floors, making your home light and airy and really welcoming!
Technical Specifications
We have broken down the specification into each of the stages of manufacture:
The Finials1 and crestings2 are manufactured in Aluminium.
Our aluminium capping system for weatherproofing uses a twin gasket system, and comes with a powder coated finish.
As standard the glass provided is a soft coated doubled glazed 4-16-4 toughened glass providing a U-value of 1.6. In addition to this we can provide a range of glass types from 'Solar Control' to glazed units containing special gases. Contact us for further details.
The rafter section is 44mm and has a hand crafted Roman OG3 detail carved into every timber section.
The hand crafted centre boss's provide a traditional centre piece to every hip section.
Tech Specs Continued
All timber roof lantern components clip together, providing an easy fit and screw-less system.
Ring beams and Eaves beams are designed in a range of sizes to allow easy installation onto standard 'up stand' openings.
Corner posts, sills and ring beams interface together using a unique gasket system which requires minimal screws and a silicone free installation.
All Prestige Roof Lantern components are fully refinished using the latest micro-porous technology in white, although any one off colour, RAL/BS4 or Farrow & Ball stain can be painted with an additional cost. Contact us for further details.
We use Sapele or Oak as our preferred choice of timbers, providing only the finest furniture grade hardwood available on the market.
Continued
CAD drawings of our lanterns can be provided on request for any projects involving our standard ranges. Please contact us if you wish to discuss any of the above.
Finials are the decorative end pieces.
Crestings are the decorative additions along the ridge.
Roman OG is a routing contour.
RAL and BS are colour code standards.
Let's Discuss Your Next Project.